With the launch of their Tiger NFTs, Tiger VC DAO is going to disrupt the DAO and DeFi industries. The DeFi industry is not going anywhere anytime soon, everyone would agree on that. Due to the rapid growth of the crypto, NFT, blockchain, and metaverse sectors, it will not be long before everyone adopts this new technology.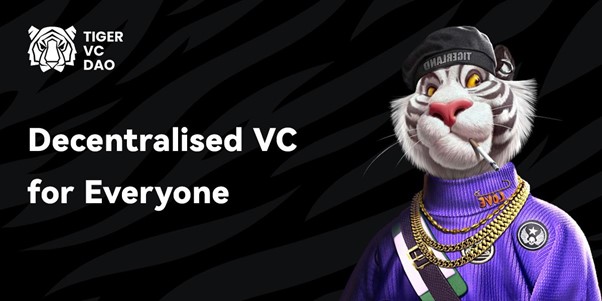 About OLYMPUSDAONOW You can find all Olympus (OHM) & cryptocurrency news on our home page. The page also features reviews & special offers.
Still, with that being said, there is nevertheless a need for reliable, profitable, and trustworthy DeFi initiatives that aren't just based on hype and actually offer something of value to the users. One project which aims to do just that is Tiger VC DAO.
What is it?
Before investing in anything, it is often a good idea to know exactly what it is beforehand. Tiger VC DAO is a decentralized venture capital fund which represents anyone and everyone who believes in the future of Web 3.0, NFT, and blockchain technology in general.
Tiger VC non-fungible tokens provide everyday crypto investors with an equitable opportunity to participate in this incredibly popular market. Prior to investing, each project is suggested and voted on by Tiger VC NFT holders using a decentralized decision-making procedure, operation, and governance. Moreover, by utilizing the potential of the DAO, ordinary people can band together and take action against the centralized VC monopoly that has dominated the crypto industry in the past.
What else should we know?
Naturally, a good project would usually offer attractive bonuses and incentives to the customers, and Tiger VC DAO is no different. For starters, Tiger VC DAO shall initially launch 999 NFTs. The quantity was maintained relatively low on purpose in comparison to numerous other NFT initiatives in order to have committed supporters solely via careful and thorough scrutiny, analysis and verification.
Furthermore, thanks to the different benefits associated with being a DAO community member, Tiger VC NFT holders would be granted a stake in the NFT project investments in their early phases, proposed and voted on by the community itself. As a result, these investments may be viewed as start-up investments.
What about past accomplishments and future goals?
Any viable initiative in this industry would have already established itself by achieving different milestones. When it comes to Tiger, the project's community has topped 10,000 across Discord, Twitter, and Telegram in less than a month after being launched. In addition, significant NFT collectors who own notable collections such as BAYC, CryptoPunk, and Azuki non-fungible tokens have also joined the community as members.
Regarding future goals, after completing the first 999 NFTs mint procedure, the team intends to start the proposal and vote process in their DAO to invest in a couple of NFT start-ups in their early phases, along with a few reputable projects as well. Afterwards, the team shall issue governance tokens for their DAO platform, which will be distributed through airdrop to NFT holders.
Needless to say, Tiger VC DAO certainly brings a lot to the table, which is good news for the project's community because as the DeFi space continues to grow, competition will become increasingly fierce and investors shall thus only support the top projects going forward.
About OlympusDAONow
Our goal is to provide you with the latest information about OlympusDAO (OHM) and other DAOs in the crypto industry. We at OlympusDAONow are committed to providing you with the most up-to-date information about the cryptocurrency industry.
Follow us:
Facebook I Facebook Groups I Instagram I Linkedin I Pinterest I Crunchbase I Twitter